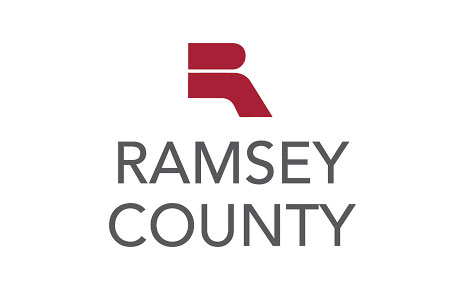 Full-Time
Personnel Benefits Transactions Assistant
at
Ramsey County
Posted Date:
September 10, 2023
Compensation:
$48,341.41 - $71,337.91 Annually
Education Level:
High School
Basic Function
The current vacancies are for Personal Benefits Transactions Assistants (PBTA) within the Human Resources department. The eligibility list created by this vacancy will be used for future PBTA vacancies and may be used for other positions throughout the county.

An ideal candidate will have knowledge of and skills in payroll, communications, be detail-oriented, and have an aptitude for applying math and solving problems.
This position will administer and process departmental payroll and benefit-related transactions, documents, and payroll records in order to ensure accurate personnel and payroll records for Ramsey County employees; to respond to internal requests for benefits-related information; to implement personnel policies and procedures in accordance with state and federal law, labor contracts and County Human Resources (HR) Department rules, to coordinate unclassified, temporary and seasonal employee recruitment; and to perform related duties as assigned.

Flexible Workplace
This position is identified under the designation of 'flex work eligible', meaning that the employee can formally opt to be in-office full-time or work a flex schedule in which at least two days per week are performed in the office and other days can be performed in a remote-first environment. Regardless of selection, the position carries expectations regarding on-site responsibilities and will require schedule flexibility beyond the minimum expectations set forth in the county's flexible workplace policy. To view Ramsey County's Flexible Workplace policy, go to Flexible Workplace policy (Download PDF reader).

If an internal candidate is selected, salary will be set in accordance with the personnel rules (i.e., promotion, transfer, or voluntary reduction).

To view or print a copy of the complete Ramsey County job (class) description for this position, go to Job Descriptions. Once on this page, you can browse the alphabetical list or search for a job description.
Responsibilities
Examples of Work Performed
Promote a diverse, culturally competent, and respectful workplace.
Enter all departmental personnel transactions and documents for all employees into HRMS software. Include data entry of Time and Labor information for Payroll, Benefit enrollment and changes for employees; track FMLA requests and covered use of time; process of retro pay/prior period adjustments; issue personnel requisitions for vacant positions; keep records of employee life cycle transactions and prepare reports of hires, salary adjustments, leaves, transfers and termination.
Complete and doublecheck all departmental personnel transactions and documents to comply with data entry deadlines, personnel rules, union contracts and compensation manual; perform corrections to transactions forms as required.
Administer personnel transactions, including employee benefit programs, annual open enrollment data entry, Human Resources Management System (HRMS) data entry and management of employee hires and seniority dates, leaves of absence, transfers, promotions, salary increases, layoffs, retirements, reinstatements, resignations and review related reports.
Coordinate and train departmental time collectors in time & labor process, set up new system IDs, assign appropriate departmental security and troubleshoot problems as needed.
Provide consultation to staff and management regarding interpretation of the department's use of personnel rules, County policies, procedures, union contract provisions and arbitration awards. May schedule grievance hearings.
Prepare departmental general personnel reports and personnel budget reports, assist in the preparation of the annual department salary budget as it relates to the personnel complement by revising the current personnel breakdown to reflect planned changes in job titles, salary levels, full/part time status, etc.; project anticipated cost of each position including various salary increases adjusting for staff turnover and promotions; and balance with Budgeting and Accounting Office and accounting systems analyst financial records.
Review position control report to ensure that departmental staff assignments are consistent with designated position allocations and salary benefits and maintains the department's complement control report in conjunction with the Budgeting and Accounting Department by transferring funds.
Perform recruitment tasks which include administering job posting and bidding system within the assigned divisions of the department, advertise as appropriate, providing input to management staff and supervisory personnel on hiring decisions; participate in the follow-up notification process to inform candidates of the department's hiring decisions; and conduct reference and credential checks on candidates, and provide an orientation of new employees. May advertise unclassified, temporary, and seasonal job opportunities in job boards, colleges, etc.; may participate in job fairs as department representative as required.
Assist in preparation for labor contract negotiations by researching personnel budget and personnel complement and other related information as requested.
Administer employee benefits programs at the department level including insurance, leave of absence, pensions, and unemployment compensation. Administer annual open enrollment for the department, and enters employee changes.
Run queries as needed for staff for use in the preparation of the annual department salary budget and update HRIS system as necessary, and as necessary.
Meet with employees to process new hire paperwork to complete onboarding; serve as a resource for employees as follow-up questions arise.
Assist in preparation for labor contract negotiations research personnel complement and other related information as requested.

(The work assigned to a position in this classification may not include all possible tasks in this description and does not limit the assignment of any additional tasks in this classification. Regular attendance according to the position's management approved work schedule is required.)
ESSENTIAL FUNCTIONS: 1, 2, 3, 4, 6, 11.
Qualifications
Minimum Qualifications
Education: High school graduation or equivalent.
Experience: Five years of clerical experience and one year of experience must be in human resources, payroll, benefits, accounting, budgeting, or equivalent.
Substitution: A total combination of post-secondary education and related work experience or related work experience alone to equal 5 years may be substituted. One year of human resources, payroll, benefits, accounting, budgeting, or equivalent experience is required within this substitution.
Certifications/Licensure: None.
Exam/Screening Process Information
The examination process will consist of the following section with each section weighted as indicated:
Training and Experience Rating = 100%
The examination for the Personnel Benefits and Transactions Assistant will consist of a training and experience rating, comprised of the questions in the attached supplemental questionnaire. Not all applicants who meet the minimum qualifications will pass the training and experience rating. The rating on this supplemental questionnaire will depend on your answers to the questions – do not mark "see resume" or "see work history" as a response. Please answer all your questions clearly and completely. Failure to respond could affect your score and final rank on this examination.

Eligible List: The names of all applicants who filed a properly completed application and passed the examination/screening process shall be placed on the eligible list for an employment opportunity as a Personnel Benefits and Transactions Assistant. This banded list will be certified to the appointing authority which may use this list to conduct interviews to fill a vacancy. Candidates will remain on the list for three months or until hired, whichever occurs first. A notice will be sent to applicants at the time the eligible list is posted, informing them that the list has been posted and their rank on the list. The names of all applicants who pass the examination with a score of 60% or higher will be forwarded to the department for further consideration.

Veteran's Preference: This is a classified position requiring an open, competitive selection process. Veteran's Preference points will be applied after a candidate passes the examination process. Applicants who are eligible for veteran's preference should update their veteran's DD214, and other supporting documents, and submit them as an attachment at the time of application.

Criminal Background Checks: All employment offers are conditioned upon the applicant passing a criminal background check. Convictions are not an automatic bar to employment. Each case is considered on its individual merits and the type of work sought. However, making false statements or withholding information will cause you to be barred from employment, or removed from employment.

E-Verify Participation: Ramsey County participates in the federal E-Verify program. This means that Ramsey County will provide the Social Security Administration (SSA) and, if necessary, the Department of Homeland Security (DHS), with information from each new employee's Form I-9 to confirm work authorization. If the Government cannot confirm that you are authorized to work, Ramsey County is required to give you written instructions and an opportunity to contact DHS and/or the SSA before taking adverse action against you, including terminating your employment. Employers may not use E-Verify to pre-screen job applicants and may not limit or influence the choice of documents you present for use on Form I-9.

Equal Opportunity Employer: Ramsey County provides equal access to employment, programs, and services without regard to race, color, creed, religion, age, sex (except when sex is a Bona Fide Occupational Qualification), disability, marital status, sexual orientation or gender identity, public assistance or national origin.

To print a paper application for this posting click Paper Application. You will need to print this posting and answer the supplemental questions associated with this exam and submit them with your completed paper application.

For further information regarding this posting, please contact tarra.daviesfox@ramseycounty.us.
Ramsey County
Contact:
Tarra
Davies Fox
Multiple Locations

Saint Paul
, MN
55101

US