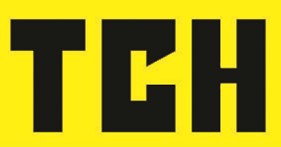 Full-Time
Wood Worker/ Finisher
at
Twin City Hardware
Posted Date:
September 7, 2023
Compensation:
Starting at $19.00/hour
Education Level:
High School
About Twin City Hardware (TCH)
TCH is a market leader in providing door opening, access and security solutions for commercial, architectural, and residential construction projects. We are a medium-size, family-owned business whose top priority is to provide customers with exceptional service and quality product!
Job Overview
Business is continually increasing and we are in need for a Wood Worker/ Finisher to join our Wood Shop production department. We have a wide range of skills needed for this group; we will accept candidates who are entry level, just starting out in the field or candidates who have been working in the woodworking/ finisher carpentry trade and could jump into the duties with more confidence.
Working Conditions
Manufacturing/warehouse environment with constant exposure to machine noise and wood dust; periodic exposure to glue/adhesives. All day on your feet including; bending, squatting, kneeling, pushing, pulling, and twisting. Lift 10-50lbs regularly, and 100lbs+, occasionally.
Benefits
We offer a full benefit package including 401(k) with match, continued training and development.
TCH is an Equal Employment Opportunity Employer.
Visit us at www.tchco.com
Responsibilities
Install metal or wood kits and glass into wood slab doors
Operate casing cutting machine, assemble casing and apply to pre-hung door units
Accurately cut and assemble basic to complex door frames
Operate door casing machine, lite cutout machine and frame assembly machine
Operate interior pre-hung door machine
Install wood stop on door frames, stitch stop to jambs
Run commercial door fabricator line and vacuum lift
Build and assemble custom doors and frames
Accurately complete a variety of strike and hinge preps using portable or power tools
Custom-sizing of doors (cutting down length or width)
Qualifications
Must be able to accurately read and interpret a tape measure or ruler and figure fractions to precise measurements
Must be able to safely operate shop tools (nail gun, miter and circular saws, planer, sander, etc)
Basic identification of wood species and understanding of door and frame components, preferred but not required
Ability to understand shop orders and sales orders, accurately follow instructions per order
Intermediate understanding of templates, elevations and drawings, preferred but not required
Prior experience in finish carpentry, preferred but not required
Self-motivated, detail-oriented and eager to learn new skills
Able to communicate clearly, effectively and courteously with your team
Cognitive skills, including problem analysis, decision making and comprehension
Forklift certification or willingness to be certified
Favorable results from a pre-employment physical and drug screen
Twin City Hardware
723 Hadley Ave N

Oakdale
, Minnesota
, Minnesota
55128

US