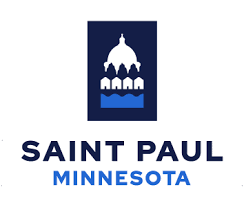 Full-Time
Maintenance Worker I
at
City of Saint Paul
Posted Date:
September 6, 2023
Compensation:
$28.46 - $30.28
Come work for Saint Paul Regional Water Services!
Saint Paul Regional Water Services (SPRWS) provides drinking water and related services to the City of Saint Paul in addition to several surrounding suburban communities including Maplewood, West Saint Paul, Lauderdale, Falcon Heights, Mendota, and Mendota Heights. Our valued employees provide water for 450,000 customers on a daily basis. These positions provide the opportunity to perform important and meaningful work in a team-oriented environment. Training and future career advancement opportunities are available. The current openings are located at Saint Paul Regional Water Services (SPRWS), 1900 Rice Street, Saint Paul, MN.
SPRWS may select multiple candidates to fill vacancies in the following areas:
The Distribution Pump Stations and Storage Facilities - This position performs inspections, diagnostics, maintenance, and repairs for: -10 municipal water pump stations -16 active water storage facilities -10 pressure reducing stations located throughout the distribution system Our system delivers up to 80 million gallons per day and includes a water storage capacity of approximately 42 million gallons. Successful candidates become an important part of the team and must be highly reliable. Technical training is regularly provided to employees. Team members may climb water towers for inspection purposes if they are comfortable performing work at high elevations and follow strict safety practices.
The Production Division - This position performs inspections, maintenance, and repairs for: -The raw water pumping station -Water treatment plant equipment including pumps, valves, filter presses, flocculation drive -Plant HVAC and other equipment This position also involves cleaning and maintaining water treatment basins during cold water period. Training will be provided to employee to operate at the dewatering facility to process spent lime solids, clean and repair solids filter presses. Employee will be trained to conduct confined space entry into underground basins with fall protection and follow OSHA safety rules and practices.
Duties are performed in both an indoor environment and outdoors involving exposure to rain, snow, cold, heat, road dust, and traffic noise. Work involves standing, stooping, or walking and involves daily lifting of objects weighing up to 90 pounds. Duties also include climbing ladders and driving in trucks to and from job sites.
The City of Saint Paul offers an excellent benefits package including health insurance, retirement contributions and paid time off.
Essential Functions are the functions that the individual holding the position must be able to perform unaided or with the assistance of a reasonable accommodation. The Essential Functions for this position are identified in the Supplemental Information section of the Maintenance Worker I Job Description.
The City of Saint Paul's mission is to integrate equity and inclusion into how we approach all our work. Our vision is to be committed to building an equitable and inclusive city that will shift culture in city processes and policies, eliminate structural inequities, and ensure timely and relevant access to services, resources, support, and opportunity to every person in Saint Paul.
Qualifications
Must meet ONE of the following requirements
One year of experience performing entry level water industry labor including treatment plant, wastewater plant, supply or distribution related work.
Two years of labor experience in a plant facility unrelated to water.
Completion of a vocational school program in water treatment/operations.
Must possess and maintain a valid Minnesota Class D Driver's License or equivalent out-of-state driver's license.
City of Saint Paul
25 W 4th St

Suite 200

Saint Paul
, USA
, Minnesota
55102

US