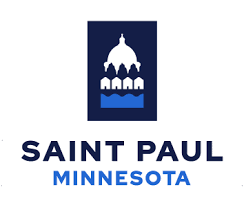 Full-Time
Civil Engineer III - SPRWS
at
City of Saint Paul
Posted Date:
September 6, 2023
Compensation:
$41.60 - $54.62
Education Level:
Bachelor's Degree
Are you looking to start your career in an engaging civil engineering environment?
We are hiring a Civil Engineer III to join our project engineering team at St. Paul Regional Water Services (SPRWS). Candidates hired now will be involved in a number of exciting projects to provide substantial upgrades to infrastructure critical to the supply and treatment of drinking water, including the construction and startup of a brand new water treatment facility and implementation of the new 10-year lead service line replacement program (Lead Free SPRWS). SPRWS is seeking qualified individuals to play important roles in moving these initiatives forward.
Here's what you can expect to do in this role: Performs full-performance professional engineering in the design, plans, specifications, operation, construction and cost estimates of Saint Paul Regional Water Services (SPRWS) projects. Participates with higher-level engineers in the planning of water utility improvements. Acts as a chief inspector on large and complex projects. Prepares and administers contracts and reports. Gathers required information for budget development. Represents the department at public meetings. Performs other related duties and responsibilities as required.
The City of Saint Paul offers an excellent benefits package including health insurance, retirement contributions and paid time off.
Essential Functions are the functions that the individual holding the position must be able to perform unaided or with the assistance of a reasonable accommodation. The Essential Functions for this position are identified in the Supplemental Information section of the Civil Engineer III Job Description.
The City of Saint Paul's mission is to integrate equity and inclusion into how we approach all our work. Our vision is to be committed to building an equitable and inclusive city that will shift culture in city processes and policies, eliminate structural inequities, and ensure timely and relevant access to services, resources, support, and opportunity to every person in Saint Paul.
Qualifications
A Bachelor's Degree in Civil Engineering and four (4) years of professional experience in civil engineering, at least two (2) years of which must have been as a Civil Engineer II- SPRWS or equivalent. Must be registered as a Professional Engineer in the State of Minnesota. No substitution for education.
Must possess and maintain a valid Minnesota Class D Driver's License, or equivalent out-of-state driver's license.
City of Saint Paul
25 W 4th St

Suite 200

Saint Paul
, USA
, Minnesota
55102

US