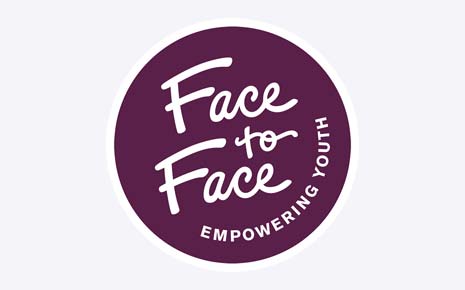 Part-Time
Patient Access Specialist (Part-time, 15-Hours Per Week)
at
Face to Face
Posted Date:
September 5, 2023
Compensation:
$19.50 - $23.00
Education Level:
High School
Criminal Background:
Case-by-Case Review
ORGANIZATION OVERVIEW:
Face to Face Health and Counseling is a non-profit organization dedicated to advancing economic and health equity for youth ages 11–24. We do this work through a comprehensive approach that includes housing, mental health, medical, youth justice, education & employment, and community services. We take a strengths-based and trauma-informed approach to our work and center the needs of young people impacted by racism and other forms of oppression and marginalization. Founded in 1972, Face to Face serves more than 3,000 youth annually.
JOB SUMMARY:
The part-time Patient Access Specialist provides positive and courteous services for patients seeking appointments, information, and connection with staff or services. The primary role of the position is to ensure patients have an efficient and welcoming experience during scheduling, registration, insurance enrollment, financial counseling, and telephone contact with the clinic.
This 15-hour, part-time position requires availability on Thursdays from 9:45 a.m. to 6:15 p.m. and Fridays from 9:45 a.m. to 4:15 p.m. Additional hours may be available Monday – Wednesday to substitute for staff.
LOCATION: Essential Onsite – This role requires the employee to be onsite.
PAY & BENEFITS:
The pay rate for this position is between $19.50 and $23/hour, based on qualifications. Face to Face offers part-time employees Sick & Safe leave and access to a 403b account with 3% employer match.
Face to Face is an Affirmative Action/Equal Opportunity Employer. Diverse groups, including persons of color, people with disabilities, and the LGBTQ community are encouraged to apply. Former clients are also encouraged to apply.
If interested, please visit http://face2face.prismhr-hire.com/ to apply.
Responsibilities
RESPONSIBILITIES: • Greet and welcome patients in a professionally and timely manner. • Register new patients in the electronic health record (EHR) and update as needed. • Request and verify insurance status. Discuss options for those without insurance and schedule an appointment with an insurance navigator. • Collect and scan patient demographic information, health history, and insurance information. • Provide information regarding confidentiality, parental consent, and other pertinent information according to state and federal regulation. Obtain signatures and consents. • Inform patients of co-pays and outstanding balances due. Collect and secure payments. • Answer incoming calls in a timely and professional manner and direct callers to the appropriate individual or team. • Schedule appointments and obtain accurate and complete demographic, insurance, and medical information. • Provide patients information about what to expect during their visit to decrease patient anxiety and increase patient education. • Assist patients in accessing their Patient Portal and encourage participation in satisfaction surveys. • Schedule interpreters for patient's requiring assistance. • Receive and process incoming mail and package deliveries. • Complete opening and closing procedures. Ensure lobby and bathrooms are maintained, clean, and welcoming to all patients and visitors. • Provides all services guided by the evidence-based principles for helping youth overcome homelessness. • Perform other duties as assigned.
PHYSICAL DEMANDS AND WORKING CONDITIONS: • Ability to perform the duties outlined in the job description. • Ability to perform duties and responsibilities typical of an office environment. • Face to Face is subject to the government mandate requiring employee COVID vaccination. All employees will be required to get vaccinated.
Appropriate accommodations for physical demands will be made for individuals with disabilities.
Qualifications
QUALIFICATIONS: • High school or GED required. One year post high school education preferred. • Experience as a Medical Receptionist or Certified Medical Assistant desired. • Strong customer service and phone skills with an exceptional ability to listen and communicate to others. • Previous working experience in customer service, reception, medical setting, or business environment. • Detailed oriented and experience with electronic health records or databases a must. • Medical terminology or medical experience preferred. • Private insurance payer knowledge preferred. • Ability to handle and manage a cash collection. • Experience in a team orientated environment. • Demonstrated ability to work and communicate effectively with people of diverse ethnic, economic, racial and cultural backgrounds.
Don't meet every single requirement? Studies have shown that women and people of color are less likely to apply to jobs unless they meet every single qualification. At Face to Face we are dedicated to building a diverse, inclusive and authentic workplace, so if you're excited about this role but your past experience doesn't align perfectly with every qualification in the job description, we encourage you to apply anyway. You may be just the right candidate for this or other roles.
Face to Face
1165 Arcade Street

Saint Paul
, MN
55106

US