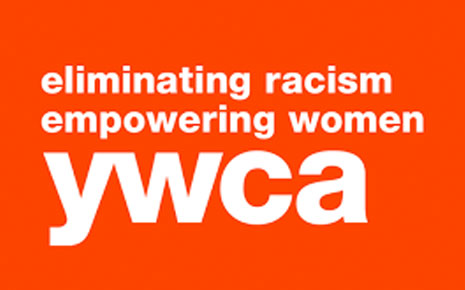 Part-Time
Swim Instructor-Part-Time
at
YWCA ST PAUL
Posted Date:
September 5, 2023
Industry:
Education, Non Profit
Compensation:
$13.00-16.00
Criminal Background:
Case-by-Case Review
Have you been on a swim team…. taught swim lessons…. come teach swimming lessons with us and make a difference in our community. We are looking for swim instructors with experience to teach lessons on weekends, with more opportunities in the summer. Swim Instructors will work a variety of shifts teaching private and group swim lessons. Swim Instructors are responsible for providing swimming instruction to all ages, following YWCA St Paul swim lesson guidelines. Providing excellent customer service, while promoting member safety and satisfaction, ensuring an enjoyable experience.
The hiring range for this position is $13.00 - $16.00/hour based on experience.
Come join our team at the YWCA St. Paul and be a part of an organization that is making a difference in our community. The YWCA St. Paul is dedicated to eliminating racism, empowering women and promoting peace, justice, freedom and dignity for all.
If you are looking for an opportunity to make a difference and work in a collaborate environment where we celebrate and appreciate each other, please complete the Employment Application at: https://www.ywcastpaul.org/careers
Send application and resume to: hr@ywcastpaul.org
YWCA St. Paul, 375 Selby Ave., St. Paul, MN 55102
The YWCA St. Paul is an Equal Opportunity Employer
Responsibilities
In this position you will:
Instruct individual and group swim lessons at all levels (parent-tot to adult), with the ability to demonstrate skills
Regularly communicate with parent/guardian regarding progress updates
Evaluate students and recommend placement for future class
Know and understand all emergency procedures and respond to emergency situations immediately
Understand and communicate policies and guidelines for the pool and whirlpool
Administer first aid as needed
Complete all required administrative work
Qualifications
Minimum age of 15 with the ability to teach groups up to 9 students
Experience teaching swimming lessons/certification
Flexibility in combining multiple ages, levels, and abilities, as needed
Demonstrated ability to recognize and remedy unsafe situations and swimmers needing assistance
Strong interpersonal communication skills with all ages
Ability to work and effectively communicate with diverse groups
Commitment to providing exceptional customer service to members and guests
YWCA ST PAUL
375 Selby Avenue S

Come to door off of parking lot on Selby

Saint Paul
, MN
, MN
55102

US