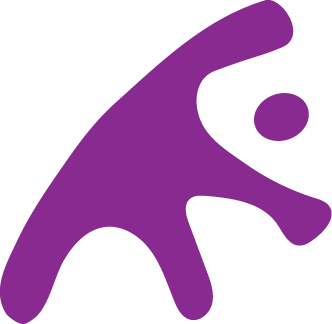 Full-Time
Experience Development Manager
at
Minnesota Children's Museum
Posted Date:
August 29, 2023
Industry:
Management, Hospitality
Education Level:
High School
Criminal Background:
Not Eligible
Minnesota Children's Museum's mission is sparking children's learning through play. We believe that diversity, equity, and inclusion is integral to fulfilling our mission. As a community resource for thousands of families, Minnesota Children's Museum is dedicated to providing children with a fun, hands-on and stimulating environment to explore and discover.
The Museum has an opening for an Experience Development Manager. This position helps execute a vision for fun, quality museum experiences that align with the museum's learning framework. You will oversee experience development, prop development and public programs. You will also act as project manager for the museum's rotating slate of new experiences. In short, you have the opportunity to make a great impact at the museum and within our community!
This work can't be done alone! You will be responsible for leading and developing people to get the work done. This position will directly supervise three experience developers, the exhibit prop specialist, and the program coordinator. This position indirectly supervises several program facilitators and the prop assistant, along with interns and volunteers. You will also work closely with our Exhibit Production Manager and Senior Experience Designer to move projects forward on time and on budget.
The Experience Development Manager position is eligible to work a hybrid work schedule (not remote only). While this position can work up to 2 days per week offsite, it is expected this person would self-manage their schedule to be onsite more and during occasional off hours (weekend, evening) during times when it is necessary to carry out work. Regular schedule is Monday – Friday.
REPORTS TO: Director of Experiences
ANNUAL SALARY: $78,000 plus full benefits
ESSENTIAL FUNCTIONS Manage development and implementation of on-site exhibits and programs
Work with director of experience to execute vision for on-site experiences
Regularly monitor and review experiences, identifying opportunities for improvement to the visitor experience
Assist with gathering visitor data and doing evaluation through on-site observations, surveying, visitor interviews and data analysis
Lead efforts to bring in outside or diverse perspectives when appropriate
Participate and/or lead projects and initiatives to improve the visitor experience
Proactively communicate with other departments about experiences, upcoming changes or new expectations
Project manage new exhibits and experiences
Create and manage project tracking documents, including timelines, action items and project decisions
Work with exhibit designer and exhibit production manager to ensure all action items are updated on a regular basis
Work with team to creatively problem-solve project challenges and risks
Create and manage communication strategies to ensure internal stakeholders are kept informed about projects
Alert director of experience of any project variances
Supervise exhibit developers, prop specialist and program coordinator
Assign developers to projects and provide support to team in getting projects through the development and fabrication process
Develop annual goals and objectives aligned with the museum's strategic plan
Mentor and develop direct reports, providing opportunities for training and professional development
Regularly monitor and report on progress towards annual goals and objectives
Oversee public programming
Work with experience developers and program coordinator on public program portfolio
Set goals and priorities for public programs; work with program coordinator to achieve goals
Track and evaluate success of programs, making adjustments as needed
Coordinate with internal departments and external partners on specialty programs
Research shows that women and underrepresented groups apply only if they meet 100% of the requirements outlined in the posting. One of the museum's priorities is producing equitable outcomes when it comes to the workplace. We encourage women, black, indigenous, people of color, those in the LGBTQ+ communities, and Veterans to apply even if you do not check all the boxes under ideal candidate.
SELECTION PROCESS Screening by Talent Resources (will be a phone interview or written questions) In-person interview with director of experiences and VP of museum experiences (90 minutes - interview and tour) Second round in person interview with director of experiences and museum stakeholders; will included an exercise to be prepared by candidate.
ABOUT MCM Located in downtown St. Paul, MN, MCM employs 55 full-time and 55 part-time employees and engages variety of volunteers and interns. At MCM, our workplace values that guide how we work together are: Play, Include, Grow, Serve, and Strive.
We are dedicated to growing a diverse and culturally competent team of highly engaged staff and volunteers to reflect and equitably serve the vibrant community around us. We embrace differences in age, ability, color, ethnicity, gender identity and/or expression, national origin, race, religion, and sexual orientation. We strongly encourage the application of individuals from diverse backgrounds, including but not limited to: Black, Indigenous, and people of color; immigrants and refugees; LBGTQIA individuals; people with disabilities; religious minorities; and the elderly.
MCM'S COVID SAFE PLAN The Minnesota Children's Museum is committed to providing a safe and healthy workplace for all of our employees and volunteers. We have developed the SAFE Plan in response to the COVID-19 pandemic. Every leader, manager, employee and volunteer are responsible for implementing this plan. Our goal is to mitigate the potential for transmission of COVID-19 in our workplace, and that requires full cooperation.
The museum believes COVID vaccinations are a vital tool in protecting yourself and others. We do not mandate a vaccination at this time and encourage our staff to take preventative steps to slow the spread of COVID by staying home when you are sick, testing when sick or exposed, and masking when sick or exposed.
Minnesota Children's Museum is an Equal Opportunity Employer committed to a culturally diverse work environment.
Qualifications
MINIMUM REQUIREMENTS (please highlight the following in resume or cover letter) 8 years of combined experience of education, work experience and/or training in project management, overseeing services or experiences, programs, events or customer service. Prior experience supervising staff Experience leading multiple, overlapping projects (small-medium), and strong attention to detail Able and willing to work at the museum at least three days per week with flexibility to self-manage schedule to be onsite more and during occasional off hours (weekend, evening) during times when necessary to carry out work.
IDEAL CANDIDATE Experience in an organization or setting that provides a service or experience Familiarity with running programs or events. Experience in early childhood education. Ability to lead and motivate teams in pursuit of a common goal. Ability to communicate effectively with a variety of staff, volunteers, team members and external partners. Strong collaboration skills with ability to form productive relationships internally and externally.
Strategic and creative problem-solving skills and proven ability to prioritize and manage numerous deadlines and tasks. Ability to embrace and live MCM's workplace values of Play, Include, Grow, Serve, and Strive. Ability to demonstrate the Platinum Rule of treating others the way they want to be treated.
Minnesota Children's Museum
Contact:
Dayana
Lopez-Martinez
10 7th Street West

Saint Paul
, Ramsey County
, Minnesota
55102

US