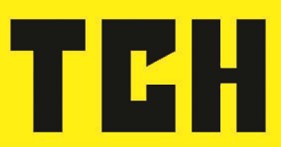 Full-Time
Commercial Inside Sales
at
Twin City Hardware
Posted Date:
August 28, 2023
Compensation:
$19-24/ hr, DOE
Education Level:
High School
Job Overview
Answer all incoming commercial door sales calls and assist walk in door sale customers. Build relationships with TCH customers and provide exceptional service, product knowledge and a superior customer experience.
Working Conditions
Office environment with extended periods of sitting and computer work. Daily phone usage. Periodic site visits which may be dusty or loud and require walking on a variety of surfaces and the use of Personal Protective Equipment.
Benefits
We offer a full benefit package including 401(k) with match, continued training and development. TCH is an Equal Employment Opportunity Employer and is a drug-free workplace.
Visit us at www.tchco.com
Responsibilities
Engage with new and existing clients and recommend products
Take incoming customer calls for commercial sales
Take walk in customers for commercial sales
Estimate job cost and provide written quotes
Responsible for ordering all your own materials
Research and problem solve unique customer issues and needs
Ensure great service by interacting with customers, manufacturers, architects and co-workers
Attend internal and external training to increase product knowledge of the door and hardware industry
Ensure orders stay on schedule, follow up/ update customers as required
Drive to job sites, to take measurements
Other duties as required
Qualifications
Inside/outside sales experience a plus, but not required
Ability to read and interpret architectural plans and specifications, preferred
Ability to understand and utilize MBC, cERP and EPWS softwares
Door and hardware, or related experience preferred
Ability to accurately read a tape measure
Self-motivated individual that can manage time effectively
Detail-oriented individual that can juggle multiple tasks
Excellent customer service skills and ability to communicate clearly and effectively
Strong cognitive skills, problem analysis, decision making and comprehension
Proficient with computer software in a Windows/ Google based environment
Favorable results from a Motor Vehicle Record check
May require some initial training at our New Hope, MN location
Twin City Hardware
723 Hadley Ave N

Oakdale
, MN
55128

US