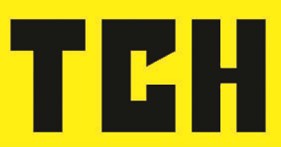 Full-Time
Purchaser- Wood Doors
at
Twin City Hardwarecc
Posted Date:
August 28, 2023
Compensation:
Starting at $24/hr
Education Level:
High School
Job Overview
This role will purchase materials from a variety of vendors, check acknowledgments for accuracy and work with the Sales department to ensure customer needs and deadlines are met.
Working Conditions
Office environment with moderate amount of computer work, workstation allows for sit or stand. May include extended periods of standing/walking/bending in a warehouse environment subject to temperature changes.
Benefits
We offer a full benefit package including; medical, dental, vision, life, PTO, paid Holidays, 401(k) with match, and continued training and development.
TCH is an Equal Employment Opportunity Employer.
Visit us at www.tchco.com
Responsibilities
Verify item information on Sales Orders, work with Sales staff to obtain correct information
Enter Purchase Orders for stock and special order items for high volume vendors
Participate in cycle counts and maintenance of inventory level
Run requisition worksheets and evaluate for stock and special order items needing to be re-ordered
Vendor evaluations and comparisons
Monitor and adjust min/max levels for stock items
Authorize payment to vendors
Keep vendor information up to date in Microsoft Business Center (MBC)
Special projects to improve processes and efficiency
Check order acknowledgements from vendors for accuracy and follow up if needed
Other duties as required
Qualifications
1-2 years experience in a Purchasing / Buyer role, preferred
Ability to identify wood species and posses an understanding of wood door and frame components, preferred
Advanced computer experience in a Windows/ Google based environment
Ability to communicate clearly and effectively with all levels of the company and it's vendors
Intermediate knowledge or ability to learn cERP software
Advanced knowledge of Microsoft Business Center (MBC) or similar software
Must be able to reliably commute or relocate to Oakdale, MN
Twin City Hardwarecc
723 Hadley Ave N

Oakdale
, Minnesota
, MN
55128

US