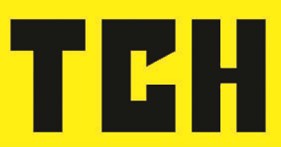 Full-Time
Door and Hardware Detailer
at
Twin City Hardware
Posted Date:
August 28, 2023
Compensation:
$18/hour DOE
Education Level:
High School
Job Overview
TCH is looking for a Door and Hardware Plan Detailer to work closely with our Sales team to provide shop drawings on projects that TCH has been awarded. The Door and Hardware Industry is a competitive environment where accuracy, attention to detail, mechanical aptitude, and efficiency play a major role in TCH's ability to successfully manage projects.
Working Conditions
Office environment involving extended periods of computer work and sitting.
Benefits
We offer a full benefit package including; Medical/ Dental/ Vision/ Life Insurance, PTO, paid Holidays, 401(k) with match, as well as continued training and development.
TCH is an Equal Employment Opportunity Employer.
Visit us at www.tchco.com
Responsibilities
Create detailed door, frame and hardware schedules for small to mid-size, non-complex projects
Analyze specifications to ensure products fit the job scope of project including; type of hardware, material used, security level, finish, etc
Research and problem solve unique construction and door, frame or hardware issues relevant to the project
Assess and analyze shop drawings and make necessary changes, add specification notes as required
Review, price and write up quotes for changes to the project that occur during the approval process
Continuously increase product knowledge relevant to the industry
Other duties as assigned
Qualifications
General math skills
Self-motivated and extremely detail oriented
Basic understanding of architectural plans and specifications
Knowledge of Division 8, door, frame and hardware industry, preferred
Understanding of industry nomenclature, preferred
Ability to work cohesively with Engineering coworkers and other departments through the company
Strong written and verbal communication skills
Ability to handle multiple projects with varying required deadlines
Proficient with computer software in a Windows/ Google based environment
Twin City Hardware
723 Hadley Ave N

Oakdale
, Minnesota
, MN
55128

US