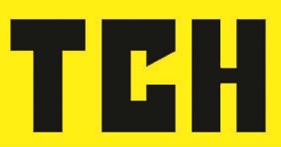 Full-Time
Metal Fabricator/ Welder
at
Twin City Hardware
Posted Date:
August 28, 2023
Education Level:
High School
Job Overview
TCH's Hollow Metal department is very busy keeping up with the demand of doors and frames for the ever-growing construction industry and are looking for a Metal Fabricator/ Welder to join our team!
Working Conditions
Manufacturing environment is susceptible to temperature changes, the majority of the day is spent on your feet with constant use of hands with repetitive motions/ positions. Including; bending, twisting, kneeling, pushing, pulling and squatting. Lift 10-50 pounds regularly, 50-100 lbs+ periodically. Hearing protection and use of other Personal Protection Equipment (PPE) required
TCH is an Equal Employment Opportunity Employer.
Responsibilities
Weld single steel door frames (face and continuous)
Grind and finish steel doors and frames – which includes painting and sanding
Cut/prep/deburr doors and frames to proper specifications
Use various shop tools and welders to complete job tasks
Qualifications
Mig welding, 110 and 220V experience, preferred
Metal fabrication experience, preferred
Experience using various shop tools like electric grinder, jigsaw, circular saw, etc.
Ability to accurately read a tape measure
Read and comprehend templates
Basic understanding of industry terminology
Forklift certified, or willing to become certified
Favorable results from a drug screen and physical
Twin City Hardware
723 Hadley Ave N

Oakdale
, Minnesota
55128

US