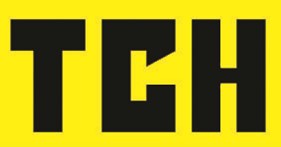 Full-Time
Crate Builder/ Shipper
at
Twin City Hardware
Posted Date:
August 28, 2023
Education Level:
High School
Job Overview
Our Hollow Metal department is very busy keeping up with the demand of doors and frames for the ever-growing construction industry; we are looking for individuals who are familiar with shipping/ receiving and woodworking to help build wood crates for shipping. We have availability on our 1st and 2nd shift.
Working Conditions
Manufacturing environment is susceptible to temperature changes, the majority of the day on your feet. Hearing protection and use of other Personal Protection Equipment (PPE) required. Includes: twisting, bending, kneeling, squatting, push/pull, gripping.
Lift 10-50lbs regularly, 50-100lbs+ occasionally.
Benefits
We offer a full benefit package including 401(k) with match, continued training and development.
TCH is an Equal Employment Opportunity Employer.
Visit us at www.tchco.com
Responsibilities
Pull finished product from shop and/or warehouses per order
Build crates out of 2x4's and plywood for shipping doors and frames, load onto truck
Unload trucks and receive in product for stock and special order materials
Put inventory away in proper locations
Operate forklift to transfer or move material from racking to shipping area and also retrieve transfers from our Warehouse
Assist Will-Call customers with locating and loading orders
Maintain a clean and organized shipping and receiving area
Other duties as assigned
Qualifications
Must have general woodworking skills (operate air nailer, miter saw)
Familiar with using various shop tools like panel saw, metal strapping tool, etc.
Ability to accurately read tape measure
Basic understanding of shipping/receiving paperwork/ process
Basic understanding of industry nomenclature, preferred but not required
Forklift certified, or willing to become certified
Favorable results from a pre-employment drug screen and physical
Twin City Hardware
723 Hadley Ave N

Oakdale
, Minnesota
55128

US