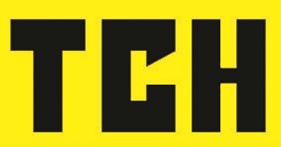 Full-Time
Account Analyst
at
Twin City Hardware
Posted Date:
August 28, 2023
Education Level:
High School
Criminal Background:
Case-by-Case Review
Job Overview:
This position will be responsible for analyzing customer accounts prior to making collection calls if necessary. This position enables involvement with all parts of the business – from sales to shipping to purchasing. We are seeking an energetic, detail-oriented and proactive individual who is ready to take on the challenge of making a direct impact on the company's bottom line.
Working Conditions:
Office environment with extended periods of computer work, workstation allows for sitting or standing. Daily phone usage.
Benefits:
We offer a full benefit package including 401(k) with match, continued training and development.
TCH is an Equal Employment Opportunity Employer.
Visit us at www.tchco.com
Responsibilities
Analysis of aged account receivables and prioritizing customer collections according to company standards
Actively work with customers on collection of past due balances via phone & email and follow up when necessary
Handle customer inquiries regarding their account status
Review customer contracts and negotiate contract terms as necessary
Discuss contract issues with Accounts Receivable Supervisor and Sales team
Process customer lien waivers along with bonding requests
Prepare and submit monthly payment applications
Various accounting tasks as necessary
Rotating coverage of front-desk phones as necessary
Other duties as required
Qualifications
Familiarity with construction terminology and / or contracts
Previous collections or accounting experience
Proficient computer skills in a Windows/ Google based environment
Intermediate experience using spreadsheets including; managing worksheets, creating functions/ formulas, sorting data and formatting cells
Ability to learn and understand new software
Self-motivate, organized individual who is able to manage workflow efficiently including timely follow up on customer accounts
Strong communication skills with all levels of the company
Professional phone/ email etiquette when interacting with customers
Favorable results from a criminal background check
Twin City Hardware
723 Hadley Ave N

Oakdale
, Minnesota
55128

US