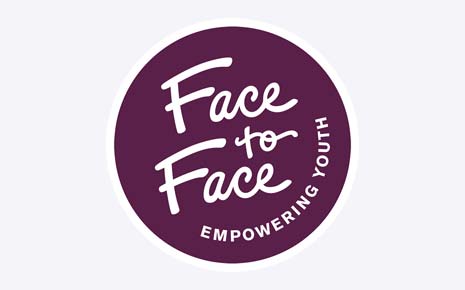 Full-Time
Health Educator
at
Face to Face
Posted Date:
August 23, 2023
Industry:
Non Profit, Education
Compensation:
$26.00 - 26.75
Education Level:
Bachelor's Degree
Criminal Background:
Case-by-Case Review
JOB SUMMARY: Face to Face Health and Counseling is a non-profit organization dedicated to advancing economic and health equity for youth ages 11–24. We do this work through a comprehensive approach that includes housing, mental health, medical, youth justice, education & employment, and community services. We take a strengths-based and trauma-informed approach to our work and center the needs of young people impacted by racism and other forms of oppression and marginalization. Founded in 1972, Face to Face serves more than 3,000 youth annually.
The Health Educator – Outreach Specialist is responsible for health education, health insurance navigation, and outreach. The Health Educator: 1) creatively engages youth in topics concerning reproductive and sexual health education; 2) conducts community outreach to African American and African-born women to educate on STI and HIV transmission and prevention, provide HIV testing, and provide information about services available through Face to Face; and 3) conducts outreach to assist with enrollment into MNsure's three health insurance programs: Medical Assistance, MinnesotaCare, and the Exchange (marketplace).
This opportunity is a grant funded position and may evolve with changing funding streams.
LOCATION: Community-Based – This role involves extensive time in the community including outreach sites, partner organizations, community events, and/or client homes. Work location will vary week to week. Employees may be required to be fully onsite during the initial 3-month training period.
PAY & BENEFITS: The pay rate for this position is between $26 – 26.75 per hour, based on qualifications.
Face to Face offers benefits which include health, dental, short-term disability, long-term disability, life insurance, 403b account (3% employer match) as well as 23 days of PTO and 11 paid holidays.
Face to Face is an Affirmative Action/Equal Opportunity Employer. Diverse groups, including persons of color, people with disabilities, and the LGBTQ community are encouraged to apply. Former clients are also encouraged to apply.
Responsibilities
RESPONSIBILITIES:
Health Education
Educate youth with a harm reduction approach on topics such as: healthy human sexual development, decision making around pregnancy, STI and HIV transmission and prevention, relationships and communication, consent, sexual violence, and sexual orientation and gender identity.
Complete HIV risk assessment with clients and provide rapid HIV testing and counseling in accordance with best practices.
Make referrals and provide resources for youth in both group and one-on-one settings.
Maintain regular contact with key community partners to schedule programming and outreach activities.
Make referrals to Face to Face services and community resources.
Model behavior that is consistent with, and supportive of healthy adolescent development by adopting a harm reduction approach that empowers youth to make healthy choices
Outreach
Perform African American and African-born women specific HIV outreach and services.
Represent Face to Face at health fairs and community events to provide information regarding sexual health and health care services.
Cultivate and maintain referral relationships with human service agencies, schools, community colleges, healthcare professionals, etc., informing them of the services available at Face to Face.
Health Insurance Navigation
Enroll clients in health insurance programs.
Obtain information about clients and direct them to the health plan that meets their needs.
Provide guidance on available health coverage programs.
Assist the client with the MNsure application process.
Navigate the system on behalf of the client.
Assist with health plan enrollment and reporting changes.
Maintain up-to-date knowledge of MNsure policies and Affordable Care Act (ACA) rules.
Other
Develop a thorough understanding of assigned grant requirements and use best practices to meet grant goals.
Document work accurately and complete reports in a timely manner.
Provide all services guided by the evidence-based principles for helping youth overcome homelessness.
Step in and help to "get the job done" when short-staffed.
Perform other duties as assigned.
PHYSICAL DEMANDS AND WORKING CONDITIONS:
Ability to perform the duties outlined in the job description.
Must be able to travel in all weather conditions in MN.
Potential exposure to blood-borne pathogens through the HIV screening process.
Flexible schedule to regularly accommodate evening and weekend work.
Face to Face is subject to the government mandate requiring employee COVID vaccination. All employees will be required to get vaccinated.
Appropriate accommodations for physical demands will be made for individuals with disabilities.
Qualifications
QUALIFICATIONS:
Three years of relevant work/life experience or a minimum of B.A. or B.S. in public health, social work or human services.
At least one year of experience providing outreach and/or community education services.
Ability to work respectfully and effectively with adolescents.
The ability to work independently and exercise good judgment.
The ability to handle confidential information in accordance with state and federal regulations.
Excellent interpersonal and communication skills, including the ability to present information well.
A valid driver's license, current automobile insurance, and a good driving record required.
Demonstrated ability to work and communicate effectively with people of diverse ethnic, economic, racial and cultural backgrounds.
Current MNsure Navigator certification; or the ability to be certified and pass a background check.
Strong computer skills with a high level of attention to detail.
A valid driver's license, current automobile insurance, and a good driving record required.
Don't meet every single requirement? Studies have shown that women and people of color are less likely to apply to jobs unless they meet every single qualification. At Face to Face we are dedicated to building a diverse, inclusive and authentic workplace, so if you're excited about this role but your past experience doesn't align perfectly with every qualification in the job description, we encourage you to apply anyway. You may be just the right candidate for this or other roles.
Face to Face
1165 Arcade Street

Saint Paul
, MN
55106

US