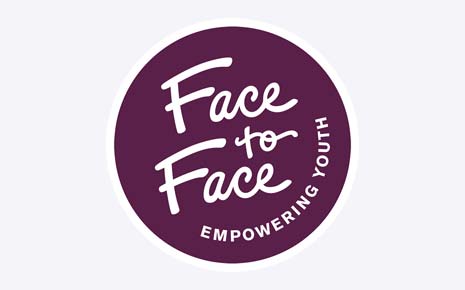 Full-Time
Mental Health Supervisor - Outpatient
at
Face to Face
Posted Date:
August 8, 2023
Compensation:
$58,000 - $72,000
Education Level:
Master's Degree
Criminal Background:
Case-by-Case Review
ORGANIZATION OVERVIEW:
Face to Face Health and Counseling is a non-profit organization dedicated to advancing economic and health equity for youth ages 11–24. We do this work through a comprehensive approach that includes housing, mental health, medical, youth justice, education & employment, and community services. We take a strengths-based and trauma-informed approach to our work and center the needs of young people impacted by racism and other forms of oppression and marginalization. Founded in 1972, Face to Face serves more than 3,000 youth annually.
JOB SUMMARY:
The Mental Health Supervisor is a full-time position that provides clinical and administrative oversight for our mental health services for youth. This position oversees our outpatient practitioners providing clinical mental health services and intensive collateral support to youth. This person will also provide direct services as needed to ensure continuity of care for youth receiving services.
Position could be hired anywhere between 30 and 37.5 hours per week.
LOCATION:
Hybrid – This role allows for a mix of onsite and remote work, based on the needs of the organization. Employees are required to be fully onsite during the initial 3-month training period.
PAY & BENEFITS:
The pay rate for this position is between $58,000 and $72,000, based on licensure, qualifications, and agreed upon hours per week. Face to Face offers benefits which include health, dental, short-term disability, long-term disability, life insurance, 403b account with 3% match, as well as 23 days of PTO and 11 paid holidays.
Face to Face is an Affirmative Action/Equal Opportunity Employer. Diverse groups, including persons of color, people with disabilities, and the LGBTQ community are encouraged to apply. Former clients are also encouraged to apply.
Responsibilities
RESPONSIBILITIES:
Recruit, hire, train, and supervise a diverse staff to provide culturally competent, trauma-informed mental health care to youth. • Effectively provide clinical and administrative supervision for a team of mental health practitioners providing guidance and direction, onboarding, case consultation, and performance management. • Coordinate staff schedules at multiple sites to best meet client needs. • Manage new client intake workflow and wait list. • Ensure all staff maintain client confidentiality in accordance with HIPAA, agency policies and other applicable laws, regulations and ethical standards. • Monitor written documentation of client care to ensure accurate records, compliance with best practices and legal requirements, and timely billing. • Provide performance evaluation for assigned staff, including goal setting, professional development, performance improvement, and assessment of training needs. • Work with manager to coordinate and provide mental health training and consultation for staff around mental health topics including de-escalation, crisis intervention, mental health first aid, suicidal ideation, etc. • Provide direct mental health services as needed to provide coverage for the team. • Ensure all services guided by the evidence-based principles for helping youth overcome homelessness. • Build effective professional collaborations with community resources, providers, county and state workers, and partners to facilitate referrals and appropriate service provision. • Lead regular Mental Health team meetings, including consultation and group supervision. • Maintain current knowledge of professional licensing and scope of practice requirements for staff, ensuring that staff maintain required licenses and credentials. • Perform other tasks or projects as assigned.
PHYSICAL DEMANDS AND WORKING CONDITIONS: • Ability to perform the duties outlined in the job description. • Ability to perform duties and responsibilities typical of an office environment. • Face to Face is subject to the government mandate requiring employee COVID vaccination. All employees will be required to get vaccinated.
Appropriate accommodations for physical demands will be made for individuals with disabilities.
Qualifications
QUALIFICATIONS:
Licensed as LMFT, LICSW or LPCC in state of MN. • MN Board approved mental health supervisor. • Minimum of 2 years' supervisory experience desired. • Minimum of 3 years' experience required providing mental health services. • Proven experience successfully intervening in crisis situations . • Ability to successfully collaborate across agencies receiving services. • Ability to work independently, use time effectively, and work under stress. • Exceptional problem-solving skills. • Excellent verbal and written communication skills. • Flexible and adaptable to a fluid work environment. • Demonstrated ability to work and communicate effectively with people of diverse ethnic, economic, racial and cultural backgrounds.
Don't meet every single requirement? Studies have shown that women and people of color are less likely to apply to jobs unless they meet every single qualification. At Face to Face we are dedicated to building a diverse, inclusive and authentic workplace, so if you're excited about this role but your past experience doesn't align perfectly with every qualification in the job description, we encourage you to apply anyway. You may be just the right candidate for this or other roles.
Face to Face
Contact:
1165 Arcade Street