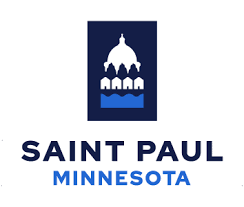 Full-Time
Buyer II
at
City of Saint Paul
Posted Date:
May 24, 2023
Compensation:
$26.80 - $37.81
Education Level:
Bachelor's Degree
Performs moderately complex purchasing procedures in the acquisition of goods and services from a variety of vendors including small, women, and minority owned businesses. Participates in planning for acquisition of goods and services. Coordinates buying and contracting services. Serves as liaison between the Procurement Division and internal and external customers. Resolves or refers questions or complaints from users, vendors, and the public. Assists with or conducts market surveys, research, and analysis. Participates in Division programs, plans, and projects. Performs other related duties and responsibilities as required.
Information Specific to this Position: The Department of Human Rights and Equal Economic Opportunity (HREEO) serves Saint Paul residents and businesses by advancing justice and equity through education, advocacy, and enforcement. The Department of Human Rights & Equal Economic Opportunity is composed of several divisions that perform a diverse array of functions.
Contract Compliance and Business Development
Human Rights
Labor Standards Enforcement and Education
Procurement (Contract & Analysis Services)
The City of Saint Paul offers an excellent benefits package including health insurance, retirement contributions and paid time off.
The City of Saint Paul's mission is to integrate equity and inclusion into how we approach all our work. Our vision is to be committed to building an equitable and inclusive city that will shift culture in city processes and policies, eliminate structural inequities, and ensure timely and relevant access to services, resources, support, and opportunity to every person in Saint Paul.
Qualifications
Bachelor's degree in Business Administration, Public Administration, Management, Supply Chain Management, Material Management, Accounting, or closely-related field, and two years of professional procurement work experience.
Professional experience may be substituted for education on a year for year basis. A combination of education and experience must total six years or more.
City of Saint Paul
25 W 4th St, Suite 200

Saint Paul
, USA
, Minnesota
55102

US