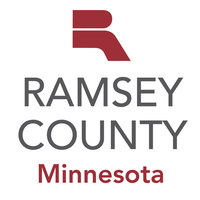 Full-Time
Program Supervisor – Lake Owasso Residence
at
Ramsey County
Posted Date:
May 19, 2023
Industry:
Supervisor, Direct Service/Social Services
Compensation:
$57,491.20 - $85,176.00 Annually
Education Level:
Bachelor's Degree
Basic Function

The current vacancy is at the Lake Owasso Residency. This position will work at least 3 days during the week and is required to work either Saturday or Sunday depending on the facility needs. Schedules will be made in advance but based on business needs, may be subject to change.

To supervise and direct the work of Residential Counselors in a residential facility; and to perform related duties as assigned. (This is a first level supervisory class. An employee in this class has charge of residential buildings at the Lake Owasso Residence, and reports to the Program Director.)

Covid 19

This job offer is conditioned on the candidate being fully vaccinated against COVID-19 with a vaccine authorized for emergency use or FDA-approved. You will be required to show proof of vaccination on or before your first day of employment and complete a form certifying that you are vaccinated. Religious and medical exemptions or reasonable accommodations will be considered upon request as required by applicable law.

If an internal candidate is selected, salary will be set in accordance with the personnel rules (i.e., promotion, transfer, or voluntary reduction).

To view or print a copy of the complete Ramsey County job (class) description for this position, go to: Job Descriptions. Once at this page, you can browse the alphabetical list or search for a job description.

Veteran's Preference: This is a classified position requiring an open, competitive selection process. Veteran's Preference points will be applied after a candidate passes the examination process. Applicants who are eligible for veteran's preference should update their veteran's DD214, and other supporting documents, and submit them as an attachment at the time of application.

Criminal Background Checks: All employment offers are conditioned upon the applicant passing a criminal background check. Convictions are not an automatic bar to employment. Each case is considered on its individual merits and the type of work sought. However, making false statements or withholding information will cause you to be barred from employment, or removed from employment.

E-Verify Participation: Ramsey County participates in the federal E-Verify program. This means that Ramsey County will provide the Social Security Administration (SSA) and, if necessary, the Department of Homeland Security (DHS), with information from each new employee's Form I-9 to confirm work authorization. If the Government cannot confirm that you are authorized to work, Ramsey County is required to give you written instructions and an opportunity to contact DHS and/or the SSA before taking adverse action against you, including terminating your employment. Employers may not use E-Verify to pre-screen job applicants and may not limit or influence the choice of documents you present for use on the Form I-9.

Equal Opportunity Employer: Ramsey County provides equal access to employment, programs, and services without regard to race, color, creed, religion, age, sex (except when sex is a Bona Fide Occupational Qualification), disability, familial or marital status, sexual orientation or gender identity, public assistance status, place of residence, political affiliation, or national origin.

To print a paper application for this posting click Paper Application (Download PDF reader). You will need to print this posting and answer the supplemental questions associated with this exam and submit them with your completed paper application.

For further information regarding this posting, please contact richard.hammons@co.ramsey.mn.us or by phone at (651) 266-4061.
Responsibilities
Examples of Work Performed

Promote a diverse, culturally competent, and respectful workplace.
Supervise and direct Residential Counselors by scheduling, assigning, revising and evaluating work; provide training, cross-training and orientation to new staff.
Participate in the assessment of daily care, program needs and rehabilitative treatment of developmentally disabled residents.
Organize and coordinate activities, appointments, staff assignments on facility grounds, set priorities and modify assignments as needed to assure that tasks are properly completed.
Perform liaison duties with residents' parents, vocational programs and other community resources regarding the needs, progress and condition of the residents.
Ensure services are provided in accordance with Minnesota Department of Health and CMS standards, Department of Human Services: 245D, Positive Supports Rule and Person-Centered Practices.
Monitor the maintenance, supplies, food and property storage, and cleanliness in the homes and address as needed.
Drive company vehicles as assigned.

(The work assigned to a position in this classification may not include all possible tasks in this description and does not limit the assignment of any additional tasks in this classification. Regular attendance according to the position's management approved work schedule is required.)

ESSENTIAL FUNCTIONS: 1, 2, 3, 4, 5, 6, 7, 8.
Qualifications
Minimum Qualifications

Education: A Bachelor's degree in Psychology, Social Work, Special Education or a closely related field.

Experience: Two years of experience working with developmentally disabled persons in a residential facility requiring moderate to high level demonstration of interfering behaviors.

Substitution: High school graduation or equivalent, with six years of experience providing services to adults with disability in a residential or ICF setting, including two years of supervisory experience may substitute for the education and experience requirement.

Associates degree in Psychology, Social Work, Special Education, or a closely related field and four years of experience working with developmentally disabled persons in a residential facility requiring moderate to high level demonstration of interfering behaviors.

Other: Must have and maintain a valid, unrestricted driver's license.

Exam/Screening Process Information

The examination process will consist of the following section with each section weighted as indicated:

Training and Experience Rating = 100%

The examination for Program Supervisor will consist of a training and experience rating, comprised of the questions in the attached supplemental questionnaire. Not all applicants who meet the minimum qualifications will pass the training and experience rating. The rating on this supplemental questionnaire will depend on your answers to the questions – do not mark "see resume" or "see work history" as a response. Please answer all your questions clearly and completely. Failure to respond could affect your score and final rank on this examination.
(Only add the following section if it is a requirement of your department)
As part of a conditional offer of employment, candidate(s) must successfully complete the following process:

Medical Evaluation/Pre-employment testing
Work Simulation
DHS Background Check

Eligible List: The names of all applicants who filed a properly completed application and passed the examination/screening process shall be placed on the eligible list for an employment opportunity as a Program Supervisor. This list will be certified to the appointing authority which may use this list to conduct interviews to fill a vacancy. Candidates will remain on the list for 3 months or until hired, whichever occurs first. A notice will be sent to applicants at the time the eligible list is posted, informing them that the list has been posted and their rank on the list.
Ramsey County
Lake Owasso Residence

210 Owasso Blvd N

Shoreview
, Ramsey
, Minnesota
55126

US