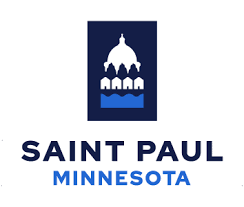 Full-Time
Department of Safety and Inspections, DSI Customer Service Specialist
at
City of Saint Paul
Posted Date:
May 19, 2023
Compensation:
$49,878.40 - $68,286.40 Annually
Education Level:
High School
ake part in this opportunity to be involved in the development of businesses, infrastructure, and residential homes of MN's capital city! The Department of Safety and Inspections (DSI) is a multi-disciplinary regulatory organization that works to promote safety and wellness where we live and work, prevent life and property loss, support neighborhood vitality, and promote equitable, innovative, and sustainable solutions that work for all.
The City of Saint Paul offers an excellent benefits package, including health insurance, retirement contributions, and paid time off throughout the year.
Open Posting: This posting is open to anyone who meets the position requirements.

Eligible Lists Created from Open Job Posting: You must receive a score of 75% or higher to pass the assessment and be considered for the position. Non-promotion eligible lists typically are pass/fail and promotion eligible lists are typically ranked. If the open eligible list created contains a veteran, one open list will exist. When there are no veterans remaining on the eligible list (i.e. hired, withdrawn) from an open list that also contains promotional candidates, two lists will be created: one open list and one promotion list. If two lists exist, the promotion list must be exhausted before the open list is considered.

Final Selection Process: Those who pass will be placed on an eligible list for approximately six months and all will be notified of their status. A Hiring Manager will consider those applicants eligible for hire. You will be notified if you are invited to participate in the final selection process which may include an interview, job simulation, work sample submission, or other evaluation method.

Condition of Employment: This position requires a drug test, credit check, and a background check which may include criminal history, and employment history as a condition of employment. Candidates will be required to submit proof of education (if applicable) to Human Resources upon conditional job offer. The City of Saint Paul encourages individuals to apply for positions regardless of criminal history.

Human Resources Contact Information:
Nastassia Leigh at 651-266-6476
200 City Hall Annex
25 West Fourth Street
Saint Paul, MN 55102
Fax: 651-266-6490
E-mail: jobs@stpaul.gov

To refer to this information, we recommend you print this job posting before you apply. For technical assistance regarding the online application, please call 1-855-524-5627 during regular business hours. Additionally, City of Saint Paul staff are available for application assistance between the hours of 8:00 a.m. and 4:30 p.m. at 651-266-6500.

Veteran's Preference: If you are a veteran and would like to receive Veteran's preference in accordance with MN Statute 197.455, you must submit a photocopy of your DD214 preferably at time of application. Click here for more information.

The City of Saint Paul is an equal opportunity/affirmative action employer. Veterans, women, persons of color, members of the LGBTQ community, and individuals with disabilities are strongly encouraged to apply.
Responsibilities
Primary Responsibilities: Performs expert-level clerical work preparing and issuing licenses and permits. Resolves and/or refers customer inquiries associated with license and building permit functions, code enforcement, fire safety, vacant buildings, code compliance, and other related permits. Calculates and collects fees and issues receipts. Maintains records, prepares reports, and provides accurate information and advice to customers, contractors, and the general public. Performs other related duties and responsibilities as required.
Information Specific to this Position: The work location is downtown Saint Paul at 375 Jackson Street. This position is full-time and will work Monday - Friday 8-4:30 pm in a collective and supportive environment.

This position will perform the following duties:
Assist customers in preparing and issuing business licenses
Prepare and issue building and trade permits
Respond to questions regarding code enforcements for animal control, fire safety, vacant buildings, and other related permits
Provide excellent customer service and engage with empathy to provide accurate information and advice to customers
Maintain records for customer inquiries, prepare reports, calculate and collect fees, handle cash and issue receipts
Essential Functions are the functions that the individual holding the position must be able to perform unaided or with the assistance of a reasonable accommodation. The Essential Functions for this position are identified in the Supplemental Information section of the DSI Customer Service Specialist Job Description.

The City of Saint Paul's mission is to integrate equity and inclusion into how we approach all our work. Our vision is to be committed to building an equitable and inclusive city that will shift culture in city processes and policies, eliminate structural inequities, and ensure timely and relevant access to services, resources, support, and opportunity to every person in Saint Paul.
Qualifications
To qualify for this position, you must have a minimum of six years of experience in general clerical work, with at least two years of experience at the Office Assistant III level or its equivalent.

Qualifying experience includes customer service functions related to areas such as business licensing, construction permits, fire safety, code compliance, zoning, animal control, public utilities, parks, libraries, land use or other regulatory compliance.

NOTE: An Associate Degree in Business Administration or a related field is preferred and may be substituted for up to two years of the required clerical experience.
City of Saint Paul
200 City Hall Annex

25 West Fourth Street

Saint Paul
, MN
55102

US