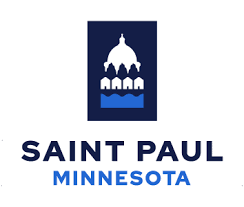 Full-Time
Library Customer Service Assistant II
at
City of Saint Paul
Posted Date:
May 15, 2023
Compensation:
$17.66 - $23.78
Performs routine and varied clerical library work such as sorting, shelving, retrieving, and circulating library materials. Resolves common issues that may arise. Assists internal and external customers and uses the Library of Congress Classification system. Performs other related duties and responsibilities as required.
Information about the current opening:
The current opening is a full-time position at Riverview Library at 1 E. George Street, Saint Paul, MN. This location is open Monday through Saturday, and candidates must be available to work a weekend rotation and some nights.
The eligible list created from this assessment will also be used to fill additional LCSA II positions as they become available within Saint Paul Public Libraries.
The City of Saint Paul offers an excellent benefits package including health insurance, retirement contributions and paid time off throughout the year!
Typical Duties:
Keeping electronic files up to date
Registering patrons for new library cards
Resolving customer issues such as lost or damaged books
Assisting patrons with self-check machines and coin-operated printers, copiers, and faxes
Providing help, guidance, and training to team members
Sorting, shelving, retrieval, and circulation of materials
Cash handling, such as preparing deposits, reconciling, and balancing cash funds
Prioritizing and organizing work assignments
Essential Functions are the functions that the individual holding the position must be able to perform unaided or with the assistance of a reasonable accommodation. The Essential Functions for this position are identified in the Supplemental Information section of the Library Customer Service Assistant II Job Description.
The City of Saint Paul's mission is to integrate equity and inclusion into how we approach all our work. Our vision is to be committed to building an equitable and inclusive city that will shift culture in city processes and policies, eliminate structural inequities, and ensure timely and relevant access to services, resources, support, and opportunity to every person in Saint Paul.
Qualifications
Two years of clerical experience which may include customer service, compiling information, cash handling, and working with office equipment.
Preferred Qualifications
Able to read, write, speak, and understand a second language(s)
Basic computer proficiency
Previous library experience
City of Saint Paul
25 W 4th St, Suite 200

Saint Paul
, USA
, Minnesota
55102

US