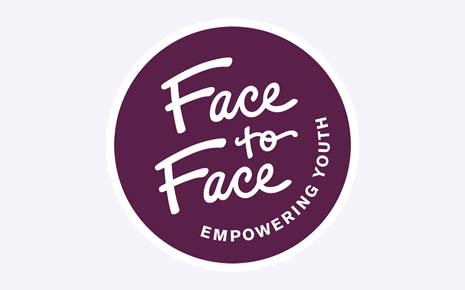 Full-Time
Grant Coordinator
at
Face to Face
Posted Date:
May 11, 2023
Compensation:
$30.00 - $32.00
Education Level:
Bachelor's Degree
Criminal Background:
Case-by-Case Review
ORGANIZATION OVERVIEW:
Face to Face Health and Counseling is a non-profit organization dedicated to advancing economic and health equity youth ages 11–24. We do this work through a comprehensive approach that includes medical and mental health services, housing stability services, and more. We take a strengths-based and trauma informed approach to our work and center the needs of young people impacted by racism and other forms of oppression and marginalization. Founded in 1972, Face to Face serves more than 3,000 youth annually.
JOB SUMMARY: The Grant Coordinator is responsible for all functions related to securing and monitoring funding through grants and contracts. This is a full-time position at 37.5 hours a week.
LOCATION: Hybrid – This role allows for a mix of onsite and remote work, based on the needs of the organization. Employees are required to be fully onsite during the initial 3-month training period.
PAY & BENEFITS:
The pay rate for this position is between $30 and $32 an hour, based on qualifications.
Face to Face offers benefits which include health, dental, short-term disability, long-term disability, life insurance, 403b account as well as generous PTO and paid holidays.
Face to Face is an Affirmative Action/Equal Opportunity Employer. Diverse groups, including persons of color, people with disabilities, and the LGBTQ community are encouraged to apply. Former clients are also encouraged to apply.
Responsibilities
RESPONSIBILITIES: • Coordinate the process of public and foundation grant applications including research, planning, and writing; • Write with a social justice lens and center the experiences and needs of youth; • Collaborate with program staff to ensure all grant applications reflect program priorities and work accurately; • Facilitate the post-grant award process by ensuring that program managers understand contract/grant program provisions, budget elements, and reporting requirements; • Track all grant application and report deadlines and coordinate staff efforts to meet those deadlines; • Collect, integrate and prepare required reports for public funders and foundations; • Maintain electronic and hard copy files for all grants and funding contracts; • Research and identify new sources of funding and assess their appropriateness to Face to Face's mission; • Maintain professional working relationships with staff, clients, funding entities, other nonprofit agencies, and the community; • Perform all tasks in light of the 9 evidence-based principles for helping youth overcome homelessness; • Comply with the agency's written employment policies; and • Perform other duties as assigned.
TYPICAL DEMANDS AND WORKING CONDITIONS: • This job is full-time at 37.5 hours a week; • Ability to sit for long periods of time; • Able to perform duties and responsibilities typical of an office environment; • Must be able to perform the duties outlined on this job description; and • Face to Face is subject to the government mandate requiring employee COVID vaccination. All employees will be required to get vaccinated.
Appropriate accommodations for physical demands will be made for individuals with disabilities.
Qualifications
QUALIFICATIONS: • Exceptional writing skills including proposal writing experience ; • Deep understanding of and ability to communicate about racial justice issues; • Bachelor's degree or equivalent education and experience required; • 2 to 3 years of experience managing grants/contracts, data analysis, and research; • Excellent interpersonal and communication skills, including the ability to present information clearly and strategically; • Strong analytical skills; • Ability to work independently, exercising good judgment in involving others when necessary; • Ability to meet multiple competing deadlines; • High level of accuracy and attention to detail; • Exceptional organizational skills; • Ability to maintain confidentiality and exercise judgment over the treatment of sensitive issues; and • Demonstrated ability to work and communicate effectively with people of diverse ethnic, economic, racial and cultural backgrounds.
Don't meet every single requirement? Studies have shown that women and people of color are less likely to apply to jobs unless they meet every single qualification. At Face to Face we are dedicated to building a diverse, inclusive and authentic workplace, so if you're excited about this role but your past experience doesn't align perfectly with every qualification in the job description, we encourage you to apply anyway. You may be just the right candidate for this or other roles.
Face to Face
1165 Arcade Street

Saint Paul
, MN
, MN
55106

US