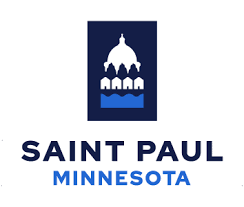 Full-Time
Payroll Specialist
at
City of Saint Paul
Compensation:
$24.66 - $33.82
Education Level:
Associate's Degree
Performs advanced payroll transactions that ensure timely and accurate processing of payroll for the City of Saint Paul. Independently audits, balances, and corrects payroll documents and payroll time records. Uses assessment, problem solving, organizing, and multi-tasking skills to complete the established processes for the full payroll cycle. Uses the enterprise resource planning (ERP) software to generate payroll related reports. Responds to supervisor or manager questions regarding changes for existing employees and for onboarding forms. Performs related duties and responsibilities as required.
Typical Duties Include:
Follows and completes the biweekly payroll production cycle steps to include preparing and delivering biweekly payrolls, uses multiple timekeeping systems, and delivering an accurate, complete, and timely payroll. Processes payroll adjustments, retro pay, cost of living adjustments, union contract changes, and salary increases. Reviews, verifies, and enters new hire onboarding forms completion to include I-9, W-4, direct deposit, and emergency contact information. Ensures employee master records are accurately processed and maintained for payroll processing and timekeeping system. Processes rehires, overtime, employee profile changes, promotions, reallocations, terminations, military differential pay adjustments, and workers compensation adjustments. Reviews all timecards for approval and runs timecard reports for the biweekly payroll. Verifies and corrects time sheet hours from the time and attendance system to the ERP Payroll system. Review for content, completeness and accuracy. Prepares, reviews, and reconciles assigned payroll and time card reports before, during, and after the finalization of each payroll. Provides information to internal and external auditors in the verification of payroll related processes. Submits financial payroll data distribution reports for department management, budget, and accounting staff. Provides, for the assigned department, the salary step, time of salary increase, and step increase amount to the finance office used in annual salary budget projections. Maintains time system accuracy for payroll adjustments related to collective bargaining agreements, civil service rules, policy, longevity service hours, and salary increases. Reviews calculations based on Fair Labors Standard Act (FLSA) standards for overtime, contract premiums, and shift differentials per collective bargaining agreements. Checks gross to net payroll entries for inconsistencies. Communicates with and provides the correct salary data to Risk Management, Benefits, Consulting Services, or Labor Relations for workers compensation claims, salary determinations, short and long term disability, and FMLA time. The City of Saint Paul offers an excellent benefits package including health insurance, retirement contributions and paid time off.
Essential Functions are the functions that the individual holding the position must be able to perform unaided or with the assistance of a reasonable accommodation. The Essential Functions for this position are identified in the Supplemental Information section of the Payroll Specialist Job Description.
The City of Saint Paul's mission is to integrate equity and inclusion into how we approach all our work. Our vision is to be committed to building an equitable and inclusive city that will shift culture in city processes and policies, eliminate structural inequities, and ensure timely and relevant access to services, resources, support, and opportunity to every person in Saint Paul.
Qualifications
Four years of responsible experience in the operation of a payroll or a related process to include a majority of the following: reconciliation, deductions, withholding, state and federal laws, and utilizing ERP software and Microsoft Office applications.
Or
An Associate Degree in Accounting, Business Administration, Finance, office management, public administration or equivalent education. Must have two years of experience as specified above in addition to the degree.
PREFERRED QUALIFICATIONS: Experience organizing, multitasking, and prioritizing work in a deadline driven environment Advanced level communication skills Experience problem solving and researching data Experience working with payroll processes in a union environment
City of Saint Paul
25 W 4th St, Suite 200

Saint Paul
, USA
, Minnesota
55102

US