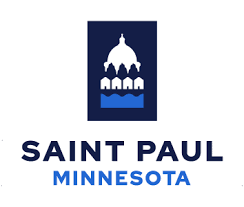 Part-Time
Community Engagement Cadet
at
City of Saint Paul
Compensation:
$16.95 - $22.62
Join our team! The Saint Paul Police Department is hiring a part time Community Engagement Cadet.
Typical Duties: • Perform entry level public relations work explaining police protocols and procedures to the public and relaying community concerns to sworn officers. • Foster positive community relationships by distributing and collecting information for the Saint Paul Police Department. • Participate in community events and engage in outreach programs. • Provide mentorship to other community program participants.
Cadets participate in community-based mentoring, youth programming, community service, and community engagement events while providing at-risk youth with role models, pro-social activities, and beneficial influences. Additionally, the program prepares young adults from disadvantaged backgrounds for careers in law enforcement, helping to make city law-enforcement more representative of the communities served.
The Community Engagement Cadet position serves as a pathway to becoming a Saint Paul Police Officer once qualifying employees meet City promotional rights after 2 years of service.
Qualifications
Must be at least eighteen years of age.
Must be enrolled in a Minnesota Peace Officers Standards and Training Board approved law enforcement or criminal justice program within 120 days of appointment. Enrollment must be maintained throughout employment unless an Associate's or Bachelor's degree is obtained.
The Community Engagement Cadet position is a transition position into Police Officer for the City of Saint Paul. A Community Engagement Cadet must qualify and be appointed as a Police Officer within the anniversary date of four years of service in this class. If at any point it is determined by the department that a Community Engagement Cadet does not meet the qualifications or physical requirements for Police Officer, they may be separated at any time. If no examination is held for Police Officer during those four years, appointment as a Community Engagement Cadet may be extended until the next police academy begins.
Must possess and maintain a valid Minnesota Class D Driver's License or equivalent out of state driver's license.
Must have no felony convictions; including pardons and/or expungements, no criminal convictions of gross misdemeanor or equivalent level, no physical assault, domestic assault, or eluding the police convictions.
Preferred Reading, writing, and speaking fluently in a language in addition to English may be preferred. See the job announcement for details.
City of Saint Paul
25 W 4th St, Suite 200

Saint Paul
, USA
, Minnesota
55102

US