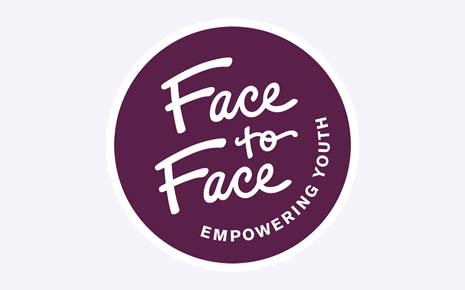 Full-Time
RN for Youth Experiencing Homelessness
at
Face to Face
Posted Date:
April 20, 2023
Industry:
Healthcare, Non Profit
Compensation:
$38.00 - $40.00
Education Level:
Associate's Degree
Criminal Background:
Case-by-Case Review
ORGANIZATION OVERVIEW:
Face to Face Health and Counseling is a non-profit organization dedicated to advancing economic and health equity for youth ages 11–24. We do this work through a comprehensive approach that includes housing, mental health, medical, youth justice, education & employment, and community services. We take a strengths-based and trauma-informed approach to our work and center the needs of young people impacted by racism and other forms of oppression and marginalization. Founded in 1972, Face to Face serves more than 3,000 youth annually.
JOB SUMMARY:
This position is at SafeZone, our drop-in center, open to youth ages 14-24. The Registered Nurse (RN) at SafeZone provides outreach services to SafeZone clients onsite. The nurse is the only healthcare professional at this site. The RN is part of a multidisciplinary team at Safe Zone drop-in center for homeless youth in St. Paul that works together to comprehensively assess and address client needs, as determined by the client.
The RN provides health education, basic first aid, urine pregnancy tests, and collects urine samples for sexually transmitted infection screening, upon request. The RN is the primary contact to the Medical Clinic located at our East St. Paul, who will triage client needs and help facilitate the youth getting to wherever they need if care cannot fully be provided at Safe Zone. This position is 15 hours per week.
This position has a strong focus on building relationships with youth. Youth experiencing homelessness often need to build trust with a provider before they feel comfortable receiving healthcare, so the nurse will meet clients where they are, generally in the common spaces until rapport has been built. The candidate should be comfortable working with a diverse population, engaging with youth in a drop-in setting, and approaching healthcare from a harm reduction model. Youth across the state and the country are experiencing an increased level of mental health crises as well as substance use, which has made our harm reduction model even more important.
BENEFITS:
The pay rate for this position is between $38-40 per hour based on qualifications. Face to Face also offers part-time employees Sick & Safe leave and 403b account with 3% match.
Face to Face is an Affirmative Action/Equal Opportunity Employer. Diverse groups, including persons of color, people with disabilities, and the LGBTQ community are encouraged to apply. Former clients are also encouraged to apply.
If interested, please visit http://face2face.prismhr-hire.com/ to apply.
Responsibilities
RESPONSIBILITIES: • Provide nursing support to clients and be available to SafeZone staff for client consultation related to health needs. • Triage patient phone calls and walk-in clients. • Assure quality of care by adhering to therapeutic standards; creating health outcomes and goals in partnership with the client; understanding that youth are on a journey; following nursing philosophies and standards of care set by state board of nursing, state nurse practice act, and other governing agency regulations. • Maintain safety checks on the AED, stock first aid supplies, schedule pickup of sharp's containers. • Help run staff emergency "drills" as determined by Supervisor and Manager of SafeZone. • Provide non-directive, factually accurate, and unbiased information and education. • Maintain patient confidence and protect operations by keeping information confidential. • Resolve patient problems and needs by utilizing team strategies. • Ensure a safe and clean working environment by complying with procedures, rules, and regulations. • Protect patients and employees by adhering to infection-control policies and protocols, medication administration and storage procedures, and controlled substance regulations. • Chart care provided in organization database. • Step in and help to "get the job done" when short-staffed. • Provides all services guided by the evidence-based principles for helping youth overcome homelessness; and • Perform other duties as assigned.
PHYSICAL DEMANDS AND WORKING CONDITIONS: • Ability to perform the duties outlined in the job description. • Requires standing and walking for extended periods of time. • Requires working under stress in emergency situations. • Exposure to communicable diseases, toxic substances, medicinal preparations, and other conditions common to a clinic environment. • Requires manual dexterity and coordination sufficient to operate a copier, telephone, scales, thermometer, and sphygmomanometer; to administer oral and IM medications. • Responsibilities may involve occasional lifting of equipment/supplies, usually less than 25 pounds. • Face to Face is subject to the government mandate requiring employee COVID vaccination. All employees will be required to get vaccinated.
Appropriate accommodations for physical demands will be made for individuals with disabilities.
Qualifications
QUALIFICATIONS: • Associate, Diploma, or Bachelor's degree in nursing. • Current licensure to practice as a RN in Minnesota. Would consider a candidate whose licensure is pending for the right applicant; in that case the scope would be limited until licensure is obtained. • Understanding of the 9 Evidence-Based Principles to Help Youth Overcome Homelessness, as well as the ability to provide trauma-responsive care and embrace harm reduction. • Current Basic Life Support for Healthcare Providers (BLS-HCP) course completion. • Excellent computer skills and experience with electronic health records. • Demonstrated ability to work and communicate effectively with people of diverse ethnic, economic, racial and cultural backgrounds. • Experience in mental health and/or substance abuse is preferred, though not required.
Don't meet every single requirement? Studies have shown that women and people of color are less likely to apply to jobs unless they meet every single qualification. At Face to Face we are dedicated to building a diverse, inclusive and authentic workplace, so if you're excited about this role but your past experience doesn't align perfectly with every qualification in the job description, we encourage you to apply anyway. You may be just the right candidate for this or other roles.
Face to Face
1165 Arcade Street

Saint Paul
, MN
, MN
55106

US