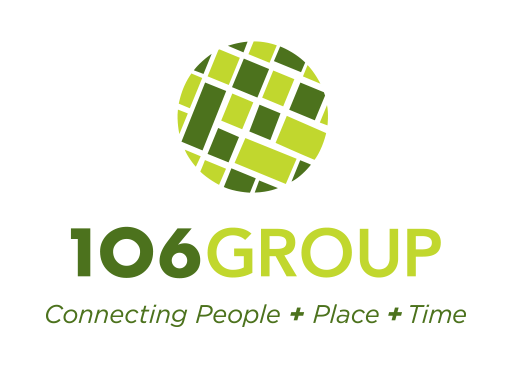 Full-Time
Contracts and Office Administrator
at
106 Group
Posted Date:
April 19, 2023
Industry:
Administration, Consulting
Compensation:
$45,000-70,000
Education Level:
Bachelor's Degree
106 Group has an immediate opening for a Contracts and Office Administrator in our St. Paul office. This is an excellent opportunity to contribute to a range of interesting projects and collaborate with a great team of people.
This is an entry to mid-level position with opportunity for advancement and to build your skillsets.
Salary range: $45,000 – $70,000 commensurate with experience and skills. 106 Group offers a competitive benefits package.
About 106 Group
106 Group is a national leader in providing consulting services in cultural heritage planning, cultural resource management, interpretation, and exhibit design. We offer a professional and friendly working environment with a wide range of interesting and challenging projects.
At 106 Group, we are committed to connecting people, place, and time by providing a wide range of consulting services throughout the nation. If you want to work as part of a supported collaborative team, be innovative, and have a flexible and diverse work environment, then 106 Group is the ideal company for you. www.106group.com
We are a hybrid office providing our staff the flexibility to work from home or our office depending on project and training needs. This role requires that the employee works from the office most days. 106 Group follows health and safety guidelines as defined by the CDC and the MN Dept of Health. Please complete our web application and submit it with an attached PDF of your resume and a cover letter highlighting your skills.
106 Group is an Equal Opportunity Employer who is committed to celebrating diversity and promoting inclusion in the workplace. All are welcome and encouraged to apply.
Responsibilities
This is an office-based position that will provide support to the Contracts Team and the Operations Team.
Contracts Team
Tasks will include supporting the Contracts Team with contract creation, tracking, and management; updating contract templates; booking travel and reconciling travel receipts for projects; processing weekly per diems; and tracking updates to government contracts and project reviews. Tasks may also include assisting with client meeting arrangements, preparing project deliverables, and attending project meetings as needed.
Operations Team
Tasks will include supporting the Operations Teams by answering the phone and door, data entry, mail collection and distribution, office supply management, shipping and receiving, printing/scanning, updating process documentation, opening/closing the office each day, upkeep of the office to maintain a welcoming appearance, and event planning (staff development & social events).
As appropriate, participate in additional projects, according to skill level and availability. Contribute to a company culture of teamwork, service, and excellence.
Qualifications
Requirements
-B.A. or B.S. degree in administrative or legal related field or commiserate amount of experience -Previous experience as a part of a project team and/or office administration experience -Strong organizational and documentation skills with attention to detail -Ability to prioritize tasks based on changing needs/schedules -Commitment to follow through and meet deadlines -Strong problem-solving skills and ability to learn and adapt quickly -Ability to coordinate tasks across multiple teams -High degree of comfort with Microsoft Office applications -Willingness to contribute to other tasks as needed that may not be related to project management -Ability to work individually and as a team. -Ability to adapt quickly and work well under pressure. -Ability to communicate effectively both verbally and in writing. -Documentation to prove full vaccination from COVID-19.
Additional experience valued or preferred
-Valid driver's license and reliable transportation to assist with office related errands such as shipping packages and shopping for supplies -Copy editing skills -Proficient in languages other than English
106 Group
1295 Bandana Blvd N

Suite 335

Saint Paul
, Ramsey
, Minnesota
55108

US