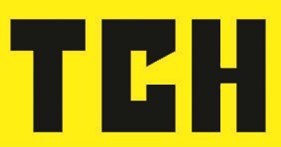 Full-Time
Metal Fabricator
at
Twin City Hardware
Posted Date:
April 17, 2023
TCH's Hollow Metal department is very busy keeping up with the demand of doors and frames for the ever-growing construction industry and are looking for a Fabricator/ Welder to join our team!
Manufacturing environment is susceptible to temperature changes, the majority of the day is spent on your feet with constant use of hands with repetitive motions/ positions. Including; bending, twisting, kneeling, pushing, pulling and squatting. Lift 10-50 pounds regularly, 50-100 lbs+ periodically. Hearing protection and use of other Personal Protection Equipment (PPE) required.
We offer a full benefit package including 401(k) with match, continued training and development.
TCH is an Equal Employment Opportunity Employer.
Responsibilities
-Weld single steel door frames (face and continuous) -Grind and finish steel doors and frames – which includes sanding and painting -Cut/prep/deburr doors and frames to proper specifications -Use various shop tools and welders to complete job tasks
Qualifications
-Mig welding, 110 and 220V experience -Metal fabrication experience preferred -Experience using various shop tools like electric grinder, jigsaw, circular saw, etc. -Accurately read tape measure to precise measurements -Ability to read and comprehend templates -Basic understanding of industry terminology, preferred but not required -Forklift certified, or willing to become certified -Favorable results from a drug screen and physical
Twin City Hardware
723 Hadley Ave N

Oakdale
, MN
55128

US