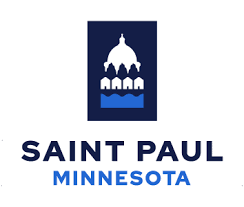 Full-Time
City of Saint Paul Training VISTA
at
City of Saint Paul - AmeriCorps
Posted Date:
March 29, 2023
Industry:
Non Profit, Government
Position Overview:
AmeriCorps is a national community service program allowing individuals to give back to their community and get paid for it! VISTA stands for Volunteers In Service To America and is a subsection of AmeriCorps focused on building capacity for organizations directly working to fight income inequality. Through activities such as fundraising, grant writing, research, and volunteer recruitment, members gain professional experience and leadership skills.
The City of Saint Paul VISTA program's mission is to build capacity of organizations that provide affordable and accessible high-quality early childhood programs and build capacity of organizations responding to the economic fallout of the COVID-19 pandemic. A key aspect of our program is to promote professional development amongst members through collaboration and training opportunities.
In this position, you will work with the city's internal equity change team. This team works to advance citywide equity initiatives through story gathering and storytelling, training and development, and various work groups. Your primary focus will revolve around the training and implementation of initiatives developed by the equity change team.
Terms & Program Benefits:
-One year of full-time service with rolling, monthly start dates -10 personal leave days & 10 sick leave days -Living stipend paid bi-weekly distributed evenly across the service term totaling $17,552.08 -Healthcare
-Child care assistance -Professional development funds -Segal AmeriCorps Education Award ($6,895) or End-of-term cash stipend ($1,800)
More benefits information available at https://americorps.gov/members-volunteers/vista/benefits
Responsibilities
Job duties:
-Train the workforce to use the inclusive, respectful, and equity toolkits
-Train staff on how to run meeting from an equity lens
-Align training and development work with HR Equity team training efforts
-Support the city's training and learning events throughout the year
-Set up systems to manage logistical aspects of citywide training events and evaluations
-Co-develop training and development programs (brainstorm, research, and manage projects)
-Develop and update the career development page in SharePoint
-Communication campaign for training and development opportunities
-Create a framework for HR newsletter and other communication as it relates to training and development
-Assist in creating training and development facilitation, design, and materials for city staff
-Assist in creating mini-training series focused on building inclusive and respectful workplaces
-Co-develop training and development programs (brainstorm, research, and manage projects)
City of Saint Paul - AmeriCorps
15 W. Kellogg Blvd.

Saint Paul
, MN
55102

US