Metro Regional Virtual Interactive Job Fairs for February 2021
6 Feb 2021
Workforce, News
Metro Regional Virtual Interactive Job Fairs - February 2021
Ramsey County along with other metro area workforce development areas, including the City of Minneapolis, Hennepin/Carver, Dakota/Scott, Washington, and Anoka Counties, are partnering together on regular metro area regional job fairs hosted on a new interactive virtual platform.
Events in February include:
February 16, 2pm to 5pm - Metro Region Virtual Interactive Career Fair
February 23, 2pm to 5pm - Metro Region Virtual Interactive Career Fair: Transportation Careers
Recruit your next employees virtually at one of these events and access talent from throughout the metro area.
Participate at no cost to your organization
Fully customized Virtual Booth features your messages, videos and logos
Interact with career seekers via chat and video interviewing
Receive career seeker inquiries, application and resumes
Employers should register here!
Download flyer for more information
--------------------------------------------------------------------------------------------------------------------------------------------------------------------------------
** If you are an employer with immediate job openings, post them on www.ramseycounty.us/jobconnect free of charge!
More Topics
SMALL BUSINESS COVID-19 RESOURCES AND FINANCIAL GUIDANCE WEBINAR Learn more about financial assistance from the SBA and MnDEED and hear from experts on PPP reporting, end of year tax implications, and Ramsey County Open to Business. Tuesday, December 15, 2020 at 10:00 am Hosted by Ramsey County in partnership with the city of Shoreview an...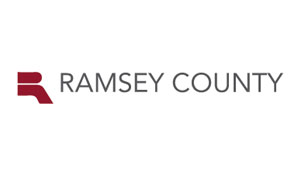 As we anticipate the dial returning to more restrictive measures, Ramsey County has announced that is has $6 million remaining to assist the local business community to meet this next challenge. Businesses up to 75 employees are eligible for up to $15,000 in grant relief. Businesses that have already received fundin...
A long-vacant former circuit board manufacturing complex in New Brighton will soon be back in business as the Highway 8 Business Center. Read full article.