Tuesday, December 15th - Small Business COVID-19 Resources and Financial Guidance Webinar
8 Dec 2020
News, Ramsey County
SMALL BUSINESS COVID-19 RESOURCES AND FINANCIAL GUIDANCE WEBINAR
Learn more about financial assistance from the SBA and MnDEED and hear from experts on PPP reporting, end of year tax implications, and Ramsey County Open to Business.
Tuesday, December 15, 2020 at 10:00 am
Hosted by Ramsey County in partnership with the city of Shoreview and MCCD Open to Business Program
Click to register for this free event.
Do you have quesitons for the panelists? Let us know! We're taking questions ahead of time to try to make sure that we have answers for you.
---
AGENDA
WELCOME
Sandy Martin, Mayor, City of Shoreview
FEATURED GUEST
Steve Grove, Commissioner, MN Department of Employment and Economic Development (DEED)
EXPERT PANELISTS
Panel Moderator - Elena Gaarder, President/Chief Executive Officer, Metropolitan Consortium of Community Developers (MCCD)
SBA Programs - Brian McDonald, District Director, Minnesota District Office U.S. Small Business Administration
Open to Business – Ramsey County - Tyler Hilsabeck, Business Advisor Open to Business
End of Year Taxes & Accounting - Nels Larsen CPA CMA CFM, Managing Member Guidance Accounting LLC
PPP Loan Reporting & Forgiveness - Shelly Myrland, Vice President Commercial Banking F & M Bank
Opportunity for Q & A
More Topics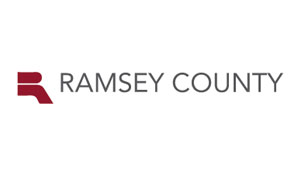 As we anticipate the dial returning to more restrictive measures, Ramsey County has announced that is has $6 million remaining to assist the local business community to meet this next challenge. Businesses up to 75 employees are eligible for up to $15,000 in grant relief. Businesses that have already received fundin...
A long-vacant former circuit board manufacturing complex in New Brighton will soon be back in business as the Highway 8 Business Center. Read full article.
Indianapolis-based Scannell Properties has announced plans to convert Deluxe Corp.'s Shoreview corporate campus into a mixed-use development. Scannell acquired the property in a sale-leaseback deal before Deluxe unveiled plans to relocate its headquarters to downtown Minneapolis last month. For now, Deluxe still needs to lease its current space; it won't complete th...