Ramsey County Announces Additional Small Business Relief Fund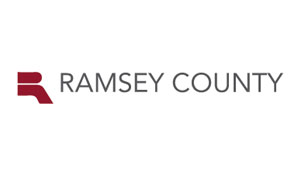 As we anticipate the dial returning to more restrictive measures, Ramsey County has announced that is has $6 million remaining to assist the local business community to meet this next challenge. Businesses up to 75 employees are eligible for up to $15,000 in grant relief.
Businesses that have already received funding through Ramsey County's Small Business Relief Fund are eligible for consideration, and able to receive an additional grant up to $5,000 (businesses with employees are eligible for no more than $15,000 cumulatively from Ramsey County) or $2,500 (self-employed, sole proprietor, and creative businesses are eligible for no more than $10,000 cumulatively) respectively.
Businesses that have previously submitted an application and not yet received an award during previous rounds will be prioritized for selection.
Visit www.ramseycountymeansbusiness.com/relief-fund to learn more and to apply.
More Topics
A long-vacant former circuit board manufacturing complex in New Brighton will soon be back in business as the Highway 8 Business Center. Read full article.
Indianapolis-based Scannell Properties has announced plans to convert Deluxe Corp.'s Shoreview corporate campus into a mixed-use development. Scannell acquired the property in a sale-leaseback deal before Deluxe unveiled plans to relocate its headquarters to downtown Minneapolis last month. For now, Deluxe still needs to lease its current space; it won't complete th...
After rioters overtook Lake Street earlier this summer, Mark Larson was inundated with calls. As CEO and owner of St. Paul-based Clean Response Inc., he's overseen countless cleanup jobs over the years, tackling everything from water damage repairs and mold removal to death scene cleanups. But he'd never been called o...