Webinars and Events
---
On Demand
Small Business COVID-19 Survival Webinar
In partnership with MCCD's Open to Business Program and streamed by CTV North Suburbs, we discussed resources available to impacted businesses.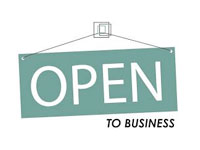 ---
Upcoming SBA Trainings
Webinars on SBA's funding options related to coronavirus economic injury.
The following webinars will provide more general technical assistance and are a part of the Money Smart for Small Business program developed collaboratively by the FDIC and SBA.
SBA Money Smart Insurance for Small Business
July 10, 9 AM; Register
Unemployment for Small Business with UMN Law Clinic
July 15, 3 PM; Register
Pasos simples para iniciar un negocio en Minnesota
July 15, 4 PM; Register
Steps for Starting a Small Business
July 17, 1 PM; Register
MN Chamber of Commerce Webinars
NFIB Webinars