Shoreview Small Business Emergency Assistance Program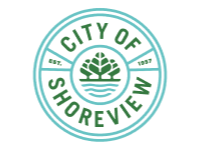 Who is eligible: Locally owned and operated businesses located within Shoreview with 3 - 25 employees that have an annual gross revenue of $1 million or less
Grant terms: Up to $5,000, to be used for eligible expenses
Applications received after the May 13 deadline will be evaluated as they are submitted until funds are fully committed.
Full guidelines can be found at our thinkshoreviewmn.gov website under the COVID-19 resources. Applications will be emailed to our listerve on Friday morning as well as available at the website starting Friday, May 8 at this site.
Category
COVID-19 Recovery