Short-Term Loan Payment Deferral Program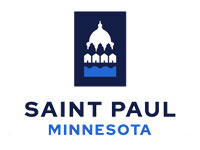 The City of Saint Paul and its Housing and Redevelopment Authority (HRA) are dedicated to serving our residents and businesses throughout all stages of the Coronavirus (COVID-19) outbreak. To provide you or your business with greater flexibility to respond to the COVID-19 outbreak, the City and HRA have implemented a short-term deferral program notifying all borrowers with business and rental rehab loans that no payments will be due during the months of April -June, 2020 (principal or interest). If the loan has an interest component, no interest will accrue during this 3-month period, nor will any late fees be charged. The Borrower is able to continue to make payments during this 3-month period at their discretion. Beginning in July, regular payments would commence as originally scheduled. All principal unpaid during the 3-month deferral period will accrue and be due at loan maturity.
Please contact the City of Saint Paul's Department of Planning & Economic Development at 651-266-6565 for more information.
Category
COVID-19 Recovery