Pandemic Unemployment Assistance Program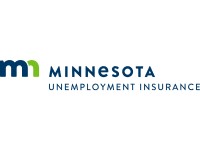 Summary of Program: Congress authorized a new Pandemic Unemployment Assistance program that covers those who do not qualify for regular Unemployment Insurance benefits, such as independent contractors and self-employed people. The program was authorized but must be created by the states, so Minnesota must build out this program before it can be implemented. More information will be available soon, however it could be several weeks before payments begin. We expect the program to begin making payments by the end of April 2020.
Why this might make sense for you: If you are an independent contractor or self-employed person who would not typically be eligible for unemployment benefits, but you have lost income due to the COVID-19 pandemic.
How to apply: we encourage those who may be eligible to create an account at uimn.org to begin the process. Once the program is live we will reach out with additional instructions.
Your participation in other small business relief programs such as PPP may impact the benefits you could receive from the Pandemic Unemployment Assistance Program.
Locations
White Bear Township
White Bear Lake
Vadnais Heights
Spring Lake Park
Shoreview
Saint Paul
Saint Anthony
Roseville
North St Paul
North Oaks
New Brighton
Mounds View
Maplewood
Little Canada
Lauderdale
Gem Lake
Falcon Heights
Blaine
Arden Hills

Category
COVID-19 Recovery