Paycheck Protection Program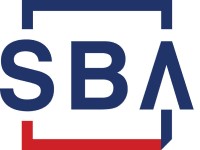 The Small Business Administration will resume accepting PPP loan applications at 9:30 am CDT, Monday, April 27 from approved lenders on behalf of any eligible borrower. SBA has updated FAQs for the program and provided specifics on calculating maximum loan amounts by business type.
For all program information and to find a lender, visit www.sba.gov/paycheckprotection.
Summary of Program: The SBA PPP is a new federal $350 billion loan program administered by the SBA that provides loans up to 2.5 months' worth of payroll cost up to $10 million for small businesses, self-employed people, sole proprietors, independent contractors and gig workers to maintain payroll during the COVID-19 pandemic. If the loans are used for eligible uses and employers maintain payroll for eight weeks after the loans are dispersed the loan will be forgiven.
Why this might make sense for you: If a self-employed person needs compensation or a business or nonprofit needs funds for employee compensation, including: salaries, wages, commissions, or similar compensation; cash tips or equivalents; vacation, parental, family, medical, or sick leave; payment required for providing group health care benefits (including insurance premiums); payment of retirement benefits; and payroll taxes. Funding may also be used for payment of interest on mortgage obligations, rent, utilities, and interest on pre-existing debt obligations. At least 75% of the funds must be used for payroll for the loan to be forgiven 100%. Unforgiven portions of the loan will have 1% be deferred 12 months and have a terms up to 10 years.
How to Apply. You will apply directly with a local lender. We advise you start with your existing lender as they may already be participating in the program or can refer to a participating lender. You can also find a lender here.
Locations
Arden Hills
Shoreview
Saint Paul
Saint Anthony
Roseville
North St Paul
North Oaks
New Brighton
Mounds View
Maplewood
White Bear Lake
Vadnais Heights
Spring Lake Park
Blaine
Falcon Heights
Gem Lake
Lauderdale
Little Canada
White Bear Township

Category
COVID-19 Recovery